Reasons to choose an international school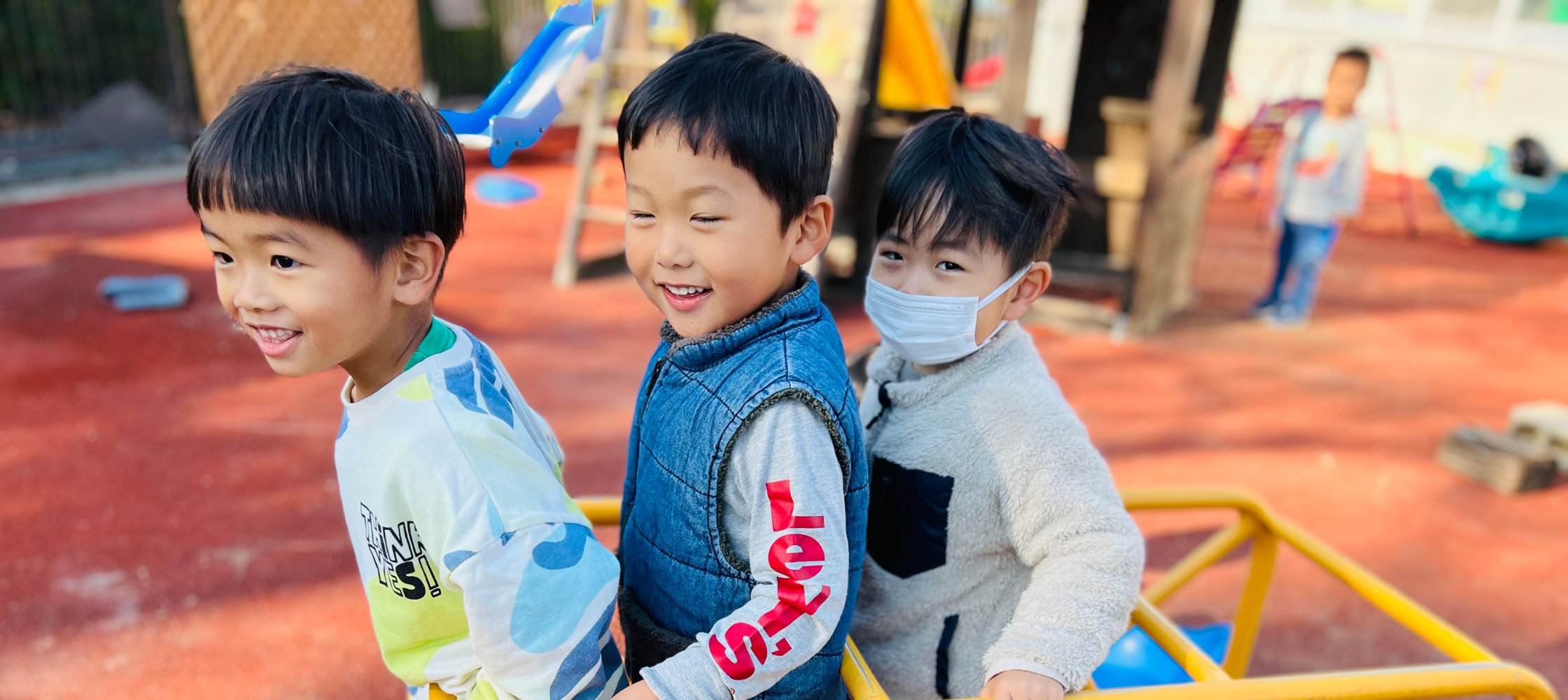 Nagoya International School (NIS) was founded as a community school and holds this legacy core to our values, striving to be responsive to the needs of our diverse community through the prestigious international school education we offer. There are many good reasons to choose an international school, and we understand that choosing the right international school for a child's education is one of the most important decisions a parent can make.
Although Japanese schools are globally renowned for their high academic standards, much of their system's academic foundation is based on the belief that students need to excel in examinations. As such, students become adept at rote learning and memorizing volumes of information to get high scores on these exams.
In comparison, prestigious international schools such as NIS offer a curriculum where students interact with other cultures and learn other languages, promoting the benefits of multilingualism in education. Students of international schools learn to collaborate and share ideas; they utilize their creativity within an interdisciplinary and inquiry-based curriculum, helping them to build a solid foundation of knowledge and skills that will serve them throughout their lives.
We also know that a good school is more than just having a good mission - a lot more. In fact, below are seven factors to consider when choosing an international school and why NIS could be the best option for your child.
Some factors to consider when choosing an international school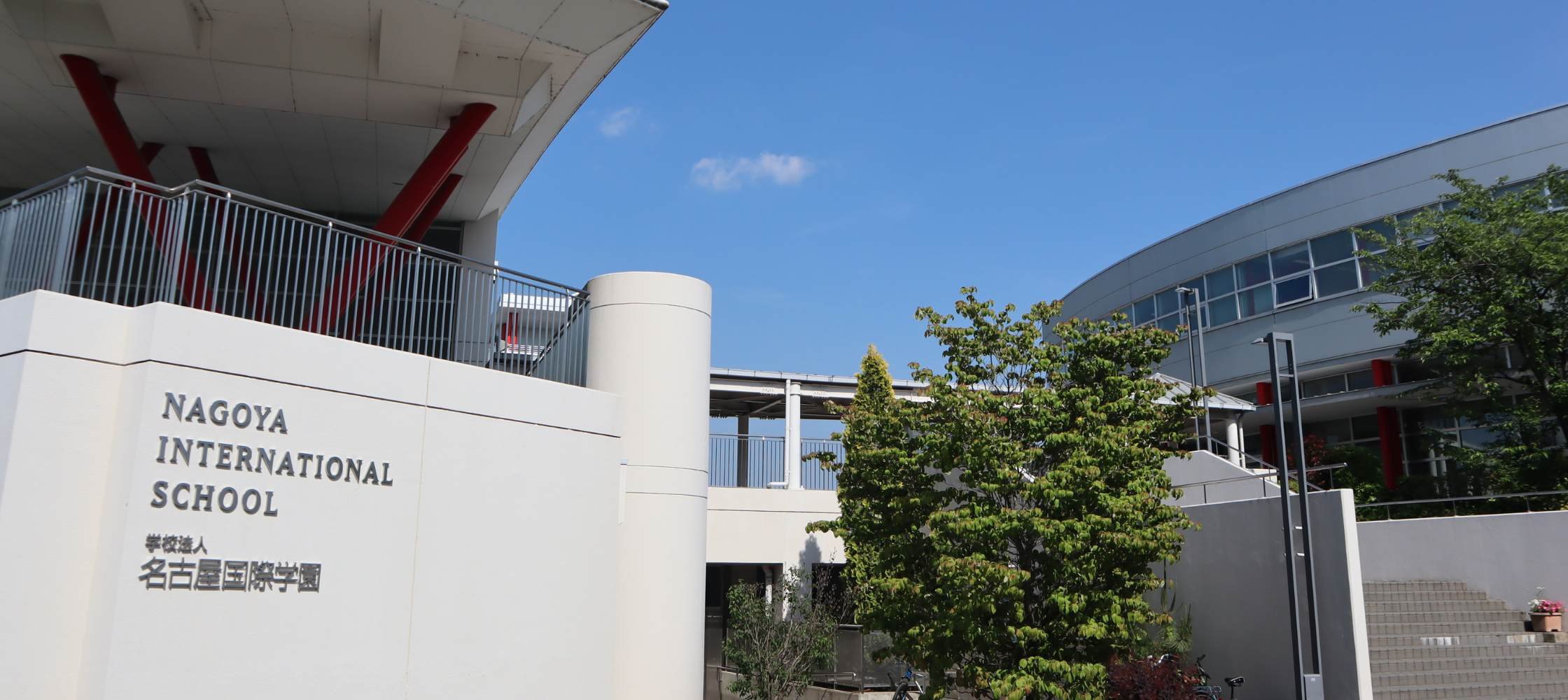 Our mission guides every element of our school culture. These words, distilled within the tagline 'Inquire, Inspire, Impact' represent our offer to parents and to students. It is our goal that through our mission, NIS students come to understand themselves and their world, develop confidence as lifelong learners and thinkers - and embrace a personal dream for their future beyond NIS.
Both in the taught and extended curriculum, we strive to deliver on this offer for all students, regardless of age, nationality, academic need or length of enrollment. But you may be wondering - why choose an international school? And what are the most important features an international school should have?
Our comprehensive guide below will help you know what to look for in an international school, as well as the benefits of enrolling in a prestigious international school like NIS.
1. An international curriculum
At NIS, we have chosen to frame our curriculum through the International Baccalaureate (IB) Primary Year Programme (PYP), Middle Year Programme (MYP) and Diploma Programme (DP) to help students develop the ability to reason and think critically. The impressive results from our students who choose to undertake this rigorous program, as well as the matriculation record of NIS students, are reasons to choose an international school with an IB focus like NIS.
Do you have questions about international education, particularly around the IB Programme? Discover our helpful Glossary of International Education Terms here.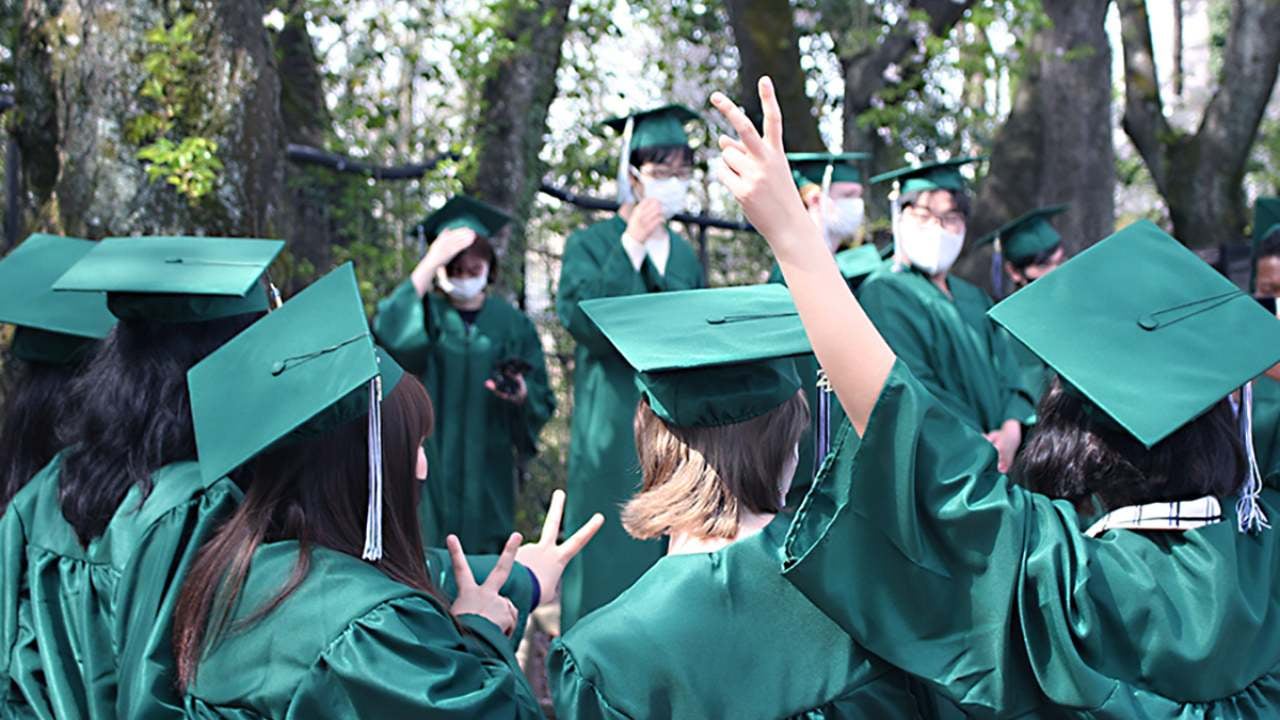 A focus on enduring concepts and transferable skills means that while important, content (facts, dates, topics) exists to support deeper understanding, as opposed to simply being an 'endpoint' in learning. Learning in this way gives students a conceptual lens with which to view the world which, combined with a strong set of 21st century skills and the emotional intelligence connected with global citizenship, means that NIS students are prepared for success.
This 21st century mentality is just one of the many good reasons to choose an international school, and our dedication to providing a challenging international school education via a future-focused curriculum is just one of the benefits of enrolling at an international school.
How does an international curriculum add value?
The benefits of enrolling at an international school with an international curriculum are well documented and can impact your child in a number of positive ways. A rigorous international school curriculum adds value in the following ways:
Increased language proficiency and

embracing of multilingualism

Future-focused to prepare students for modern challenges
Individualized care and attention
An international mindset
Greater future employability
Respect for our host country is reflected in

native language

opportunities by incorporating Japanese language into our curriculum.
With many benefits of an international education, your child will be uniquely equipped with the knowledge, skills, and dispositions they need to face the challenges of the future.
Local Japanese parents often wonder - when is it the right time to enroll their child at an international school? At NIS we've seen that Japanese students enrolled as early as possible benefit most from the international curriculum and in learning English. Learn more about your child's preschool options in Japan here and why you should consider an international school.
Native language as part of the curriculum
With many documented long and short-term benefits of helping your children maintain their mother tongue, it's important to choose an international school that can provide them with the ability to maintain their home language while learning in an English-speaking environment. For local families interested in the benefits of an international school education, concerns often arise around how their children will maintain their native language and cultural identity.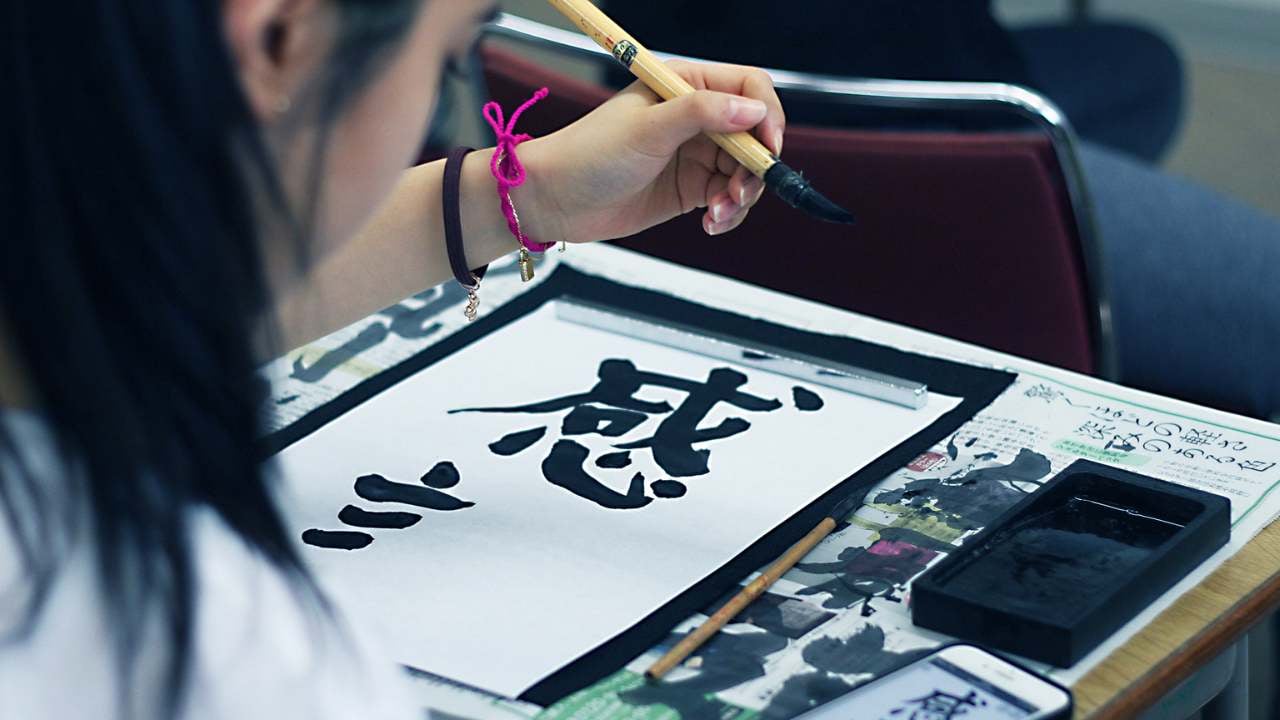 Maintaining a native language also plays an important role in leading students to develop their multicultural identity. By choosing the right international school that values the use of their personal mother tongue and the host country's culture, your children will benefit from their well-honed bilingual skills throughout their lives.
2. Safe and comfortable learning spaces
A school's facilities are an essential component to imparting a world-class education, so choosing a school that offers the best classroom environment is essential. The NIS campus includes architecturally distinctive buildings that provide safe and comfortable spaces to encourage learning in all areas, including classrooms for all ages, specialist areas, outdoor spaces, a design lab, a sports field, a multipurpose hall, a new rooftop play/PE area and play equipment for younger students.
All classrooms have interactive whiteboards, and students utilize technology with a robust schoolwide Wi-Fi network. Our facilities are ever-expanding as we seek to provide an ideal classroom environment for students, which inevitably leads to more opportunities for learning.
3. Enriching extracurricular options to choose from
At NIS, we believe that a rich offering of sports, clubs and activities is indispensable to a healthy student experience. Primary students are encouraged to take part in our diverse After School Activity (ASAs) offerings, in addition to finding ways to take principled action on issues that evolve from their learning.
Secondary sports teams compete within the Western Japan Athletic Association (WJAA), and our talented artists engage in musical, theatrical and visual arts experiences. Beyond sports and the arts, NIS Secondary students participate in regional activities such as Robotics and the Model United Nations and also in many other student-led or student-initiated service learning activities. One of the many benefits of international education is experienced via ASAs, as students learn valuable skills like leadership, teamwork, critical thinking and problem solving, to name a few.
With a wide range of activities to choose from, ASAs are an important characteristic of an international school and should be a factor to consider when making your decision.
4. Educators at NIS
NIS staff are recruited from a global pool of candidates selected for their proven track record in education as well as for their qualifications and experience. A diverse staff, NIS teachers represent many different nationalities and include a balance of veteran educators as well as those nearer to the start of their careers, and also includes those qualified as external examiners, workshop leaders or consultants for the IB.
With safety a priority, all NIS staff undergo child protection training and are subject to ongoing performance management – and as lifelong learners, all NIS staff participate in ongoing professional development programs. A student-teacher ratio of about 9:1 also means that your child can enjoy increased individualized learning support from faculty who are engaged and excited to help our students achieve success.
But what are the characteristics of international school teachers, and how can a parent know what to look for in an international school to assure efforts have been made to secure high quality teachers and staff?
At NIS, we take pride in our staff and provide our students with a high quality international school education. In order to do this, we hire teachers with the following characteristics:
Engaging
Intelligent
Collaborative
Creative
Empathetic
Adaptable
Confident
A Global Citizen
Teachers are one of the most important factors to consider when choosing an international school. It's imperative they are able to align with a school's mission, able to look beyond the curricular framework of the IB, understand the deeper drivers of learning, and empower and inspire their students .
Here is a helpful list of questions to ask international schools in regards to teaching faculty, so you can feel confident you are choosing the right international school for your family:
How do teachers support learning?
In what ways do teachers extend learning beyond the classroom and create engaging learning experiences?
How long do teachers usually stay at your school?
What efforts does the school make to assist teachers and professional development?
How diverse is the teaching faculty?
Why do teachers choose NIS?
Our incredible team of teachers, learning support staff, and administrators are another reason to choose an international school for your children.
5. Commuting to school
An essential component of a quality international school education is transportation services; getting to and from campus is a practical issue that cannot be overlooked, especially when NIS is located outside of the city's center. While many families are able to commute to school on their own, NIS also provides eight bus routes that travel through the city, two of which are shuttles and the remaining six follow a route with predetermined scheduled stops.
NIS does not publicize the bus routes, stops or pick-up/drop-off times online in an open webpage. Please inquire about the bus service as part of the admissions process if you are interested in learning more about the NIS bus service and where your closest bus stop would be.
Having our own bussing services enables us to support students with extracurricular learning by providing different afternoon dropoff times, allowing students to stay late and participate in exciting educational activities. This consideration is just one of the many benefits of enrolling in an international school - your child can participate in vibrant learning experiences without issue and you can feel comforted knowing that they are safe while doing so.
6. A welcoming and supportive community
At NIS, we are a community of educators, families, friends and businesses working together in partnership to ensure the success and happiness of our students. By participating and involving our greater community, students are able to learn and grow in an ideal learning environment that supports our mission.
Our parents play a vital role in this process by supporting students at home and in the classroom. They can get involved in Parent Partner-related activities that bring diverse perspectives and, in so doing, help our students develop a better understanding of themselves and their world. These are just some of the benefits your family can expect from enrolling in a top-quality international school like NIS.
Embracing diversity and inclusion
The concepts of diversity and inclusion are essential to an international school environment. With a student body consisting of multiple nationalities, languages, cultures, learning abilities, and more, it's essential for a true international school to actively embrace these values, and celebrate the differences found within our vibrant community.
NIS is proud to be an inclusive school. We enroll students with diverse gifts, talents and dreams, further enriching our academic environment for all involved. We believe that diversity is a strength to be embraced, honored and respected.
Through our continued efforts around diversity, equity, inclusion, and justice (DEIJ) and providing specialized support for students who require it, our school environment at NIS is one based on a foundation of mutual respect for all those around us.
7. College counseling
A college counselor comes into the lives of students at a pivotal moment in time, and having access to a college counselor is but one of the many benefits of enrolling at an international school.
A high school counselor, sometimes called a guidance counselor, is responsible for helping students determine courses and pathways for the future, and which universities to consider in helping them achieve their dreams. They assist students with questions during the application process, which can include supporting them as they gather letters of recommendation, offering suggestions for their essays and arranging to send transcripts.
Starting in Grade 9, our team of guidance counselors work in tandem with students to develop a four-year plan ensuring they are well supported in their goals to pursue a college education anywhere in the world. By starting this process at the beginning of high school, parents can feel confident that their child is well prepared and well informed to make important decisions regarding their future.
School visit for prospective parents
It's important to us at NIS that parent visitors are provided with everything they need to make the right choice when it comes to selecting a school for them. We know how important this decision is for your family, so we put as much care and attention into our school tours to share the information you need, and show you just how welcoming our community is.