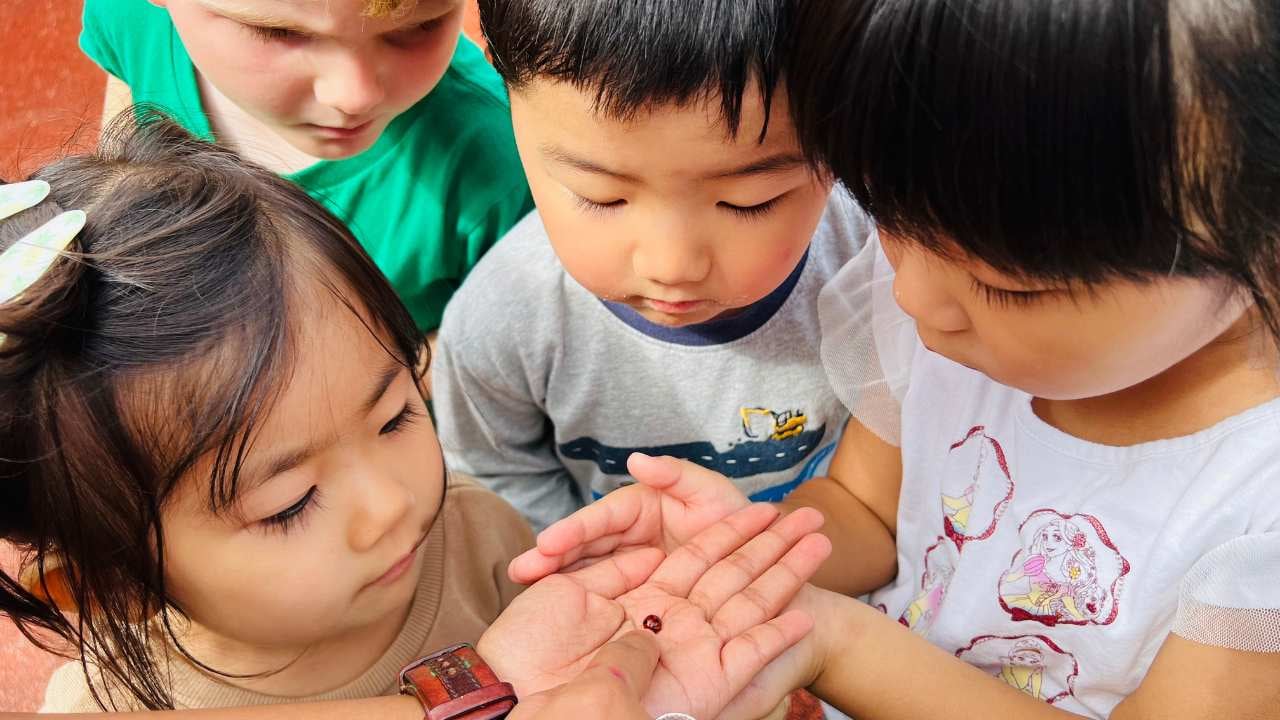 Around the world, preschools are known to offer early childhood education to children ages 3 to 6 years. During these formative years, children develop foundational social and emotional skills and learn cognitive and basic academic skills.
In Japan, the preschool education system is known as Yōchien and is not mandatory for children. However, experts claim that children that attend preschool are likely to experience a smoother transition into elementary school and build a strong foundation for future academic pursuits.
Parents will find Japanese preschool options as well as international preschool options in Japan. These preschools teach children discipline, etiquette, and other basic interpersonal skills expected of them in elementary schools. In comparison, international preschools in Japan follow more innovative, personalized, and modern approaches to education that are aligned with global standards.
Our overview of the different preschool education systems in Japan can help parents draw a comparison between these systems to determine the best option for their children.
You can learn more about the characteristics that make an international school the best and how these characteristics make NIS a suitable choice for many parents.
The start of individuality versus groupism
Japanese culture places a greater emphasis on the strength and efforts of a group, while individual needs are characterized by an old Japanese saying, "The nail that protrudes will be hammered down". These beliefs are rooted in Japanese history and isolated geography and reflected in their high-functioning society, homogenous culture, values, beliefs, and even school systems.
Japanese preschools across the country are synonymous with playschools as most preschools use play-based learning to develop essential human attributes, with less focus on academic material at this early stage.
Students develop social and emotional skills through friendships and peer interaction and learn about morals, manners, and values rooted in Japanese culture. Teachers take a backseat while rotating class monitors and leave them to work out their conflicts together as a group without interfering.
In comparison, in Japan, international preschool education will usually follow an education system based on a country-specific curriculum, such as French or American, or a globally recognized accredited curriculum such as the International Baccalaureate Primary Years Programme (PYP).
Personalization and individual care are often a part of these education systems. These systems recognize that each child learns at their own pace, so preschools work on supporting children based on their individual needs. Group learning and collaboration, along with individual expression, are both encouraged.
Before researching a suitable international school for your children, check out our glossary of international education terms here to become familiar with the language so that you can get the best out of your searches.
Transferability to international schools
The Japanese preschool education system places greater emphasis on developing children's minds and bodies through play-based learning and social skills and less so on academic material. Children learn a collective identity through friendships and cooperation and develop creativity and sensitiveness through crafts, drawing, music, and caring for plants and animals.
Children from Japanese preschools are more suited to continue on the Japanese education system path that will also likely involve rote learning, known as Juku, for exams and eventually enter a university in Japan. Transferring to an international elementary school can be a challenge as they may have to catch up academically and may face language barriers.
In comparison, international preschool education systems in Japan also teach children social and moral values in addition to general math and English concepts. There is a focus on cognitive stimulation, development of motor skills, and decision-making as students get to choose how they would like to learn and with whom.
With exposure to the English language, alongside personalization and individual care, children can choose to continue on the Japanese education system path or the international education system, which will lead to a multitude of international curricula and university options worldwide, based on their future goals.
Exposure to the English language
One of the key comparisons between International and Japanese preschools in Japan comes down to the exposure to the English language. The Japanese preschool education system has little to no exposure to the English language, as most of the communication between peers or between students and teachers occurs in the Japanese language.
Children build a stronger foundation in the Japanese language which can prove especially useful if the plan is to continue their educational path in the Japanese education system. These foundations in Japanese will support their development and learning throughout their time in the Japanese education system.
In comparison, international preschool systems in Japan deliver education in English to align with an international mindset. This encourages multilingualism during the child's formative years, which is known to positively influence and boost cognitive development and learning abilities that will be especially useful throughout their time at school.
Exposure to the English language and the development of modern-day skills will open up global education and career opportunities in the child's future. Children will also have additional language learning opportunities in the later years of their international education schooling.
The comparison between preschools in Japan reveals the many benefits of both education systems. Still, ultimately, the decision will depend on the kind of future options you would like your child to have and the path you would like them to pursue.