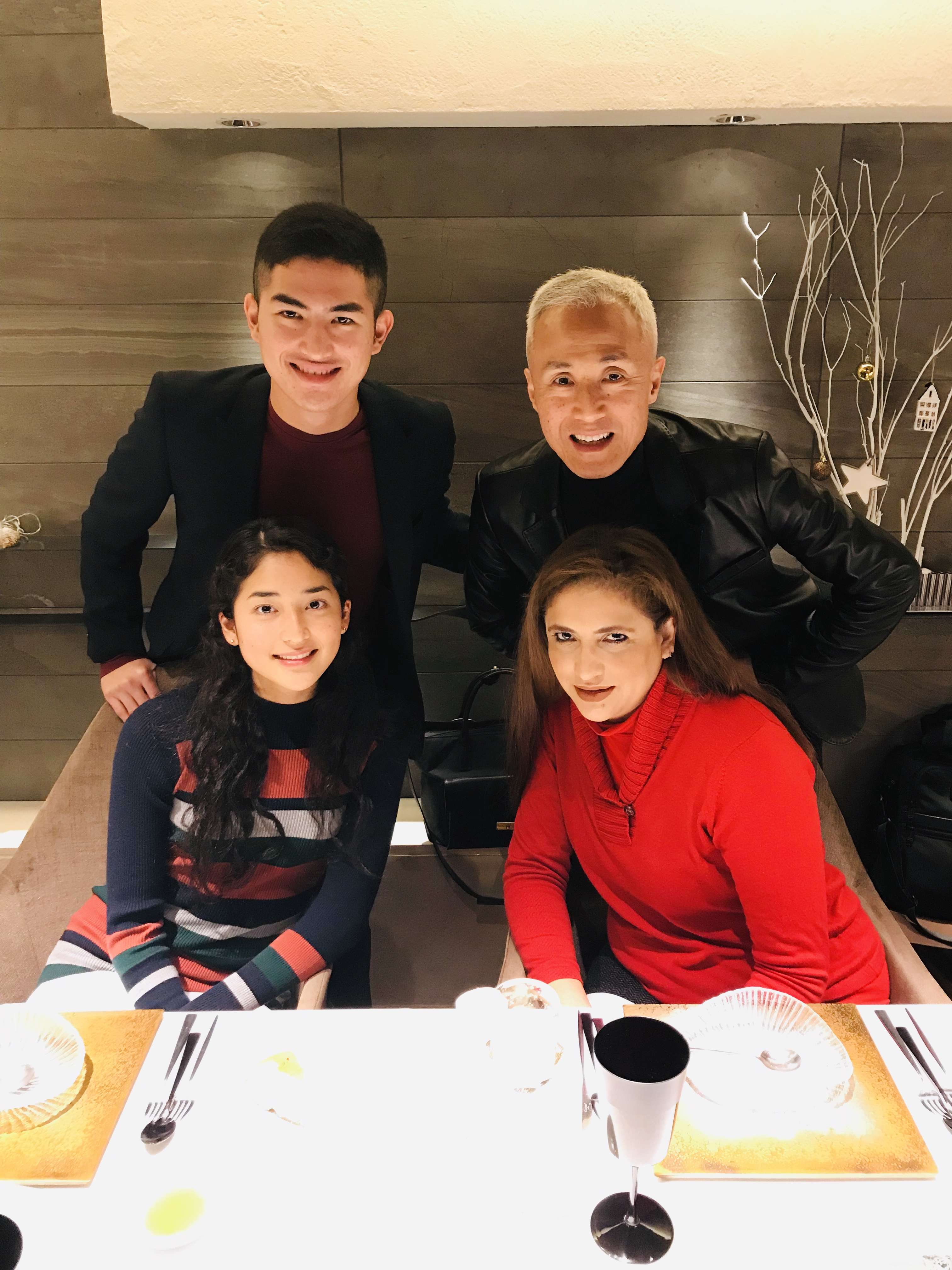 Choosing an international school for your children is one of the most important decisions you make as a family. With so many options and numerous items on your checklist, we understand this can be a stressful - and somewhat overwhelming - time.
To make this process easier, we spoke with a Nagoya International School (NIS) family to learn their perspective, their experiences with our school, and the growth they have witnessed in their children. Gaby O. is a parent of two children who attended NIS. She is happy with her decision to choose NIS.
Points to Consider When Choosing an International School

Just like you, NIS parent Gaby O. had a lot of questions and concerns regarding her choice of international school for her two children. With so many factors to consider when choosing the right international school it can be difficult for parents to know where to start.

In her situation, Gaby was looking for a school that served her children in more than just an academic capacity. Gaby wanted a school that considered her children's multilingual and multicultural background while still providing an academically rigorous education that will help them be successful in their futures.
Multicultural Heritage and Multilingual Learning are Key Factors
Like many families raising children with a multilingual upbringing at NIS, Gaby's children have multiple cultural backgrounds. For her, it was important to consider a school that encouraged different perspectives and had a broader international scope in terms of education.
As the parent of Mexican and Japanese children, she felt traditional Japanese schools focus primarily on their own customs and culture, and she wanted all facets of her children's cultural identity to be explored.
"NIS has people from many parts of the world and that provided our children the opportunity to learn and experience different cultures," said Gaby.
To celebrate the diversity of languages and cultures, at NIS and around the world, we host an annual International Mother Language Day. The activities change each year, but in previous years, secondary students gave presentations about their mother language and shared tongue twisters, unique expressions, as well as the history and geography of unique or endangered languages.
Are you struggling with the decision on whether or not to send your children to an international school? Our helpful quiz below can help guide you with this tough decision.
Not only was it important to Gaby that her children attend an international school that honors its international students, it was critical that her children be multilingual.
Her children are now fluent in three languages: Japanese, English, and Spanish. She admits it was challenging at times for her children, but Gaby understands the doors that are opened when you can communicate with others effectively.
"It was hard for them to study all three languages at the same time, but they have realized that being able to communicate with other people directly has made their lives more interesting and full of opportunities."
World Class Education as the Secret for Success
As is the intention of any parent, her children thrived during their time at NIS. While ultimately her goal was for her children to be happy, Gaby tells us their NIS education helped them build the foundation for a successful and joyful life.
"NIS taught my children the steps to follow to get to their goal and the atmosphere motivated them to continue to learn about their surroundings."
Want to see what a tour is like at NIS? Click here.
The International Baccalaureate (IB) program was a strong point in favor of NIS when deciding if an international school was the right option for her children. Gaby knew the academic rigor would be an impressive accomplishment on her children's transcripts.
Both of Gaby's children have since gone on to other opportunities to reach their professional and personal goals. Gaby's son has attained his first pilot license and is about to start training to be a commercial pilot at Embry-Riddle Aeronautical University. Her daughter is hard at work in her senior year, with dreams of representing Japan at the Olympics in Track and Field.
"International education helps our children find a place where they can be themselves and act the way they feel is right for them."
At NIS, we open doors for your children that they might have never known existed. To learn more about our school, click the link below.