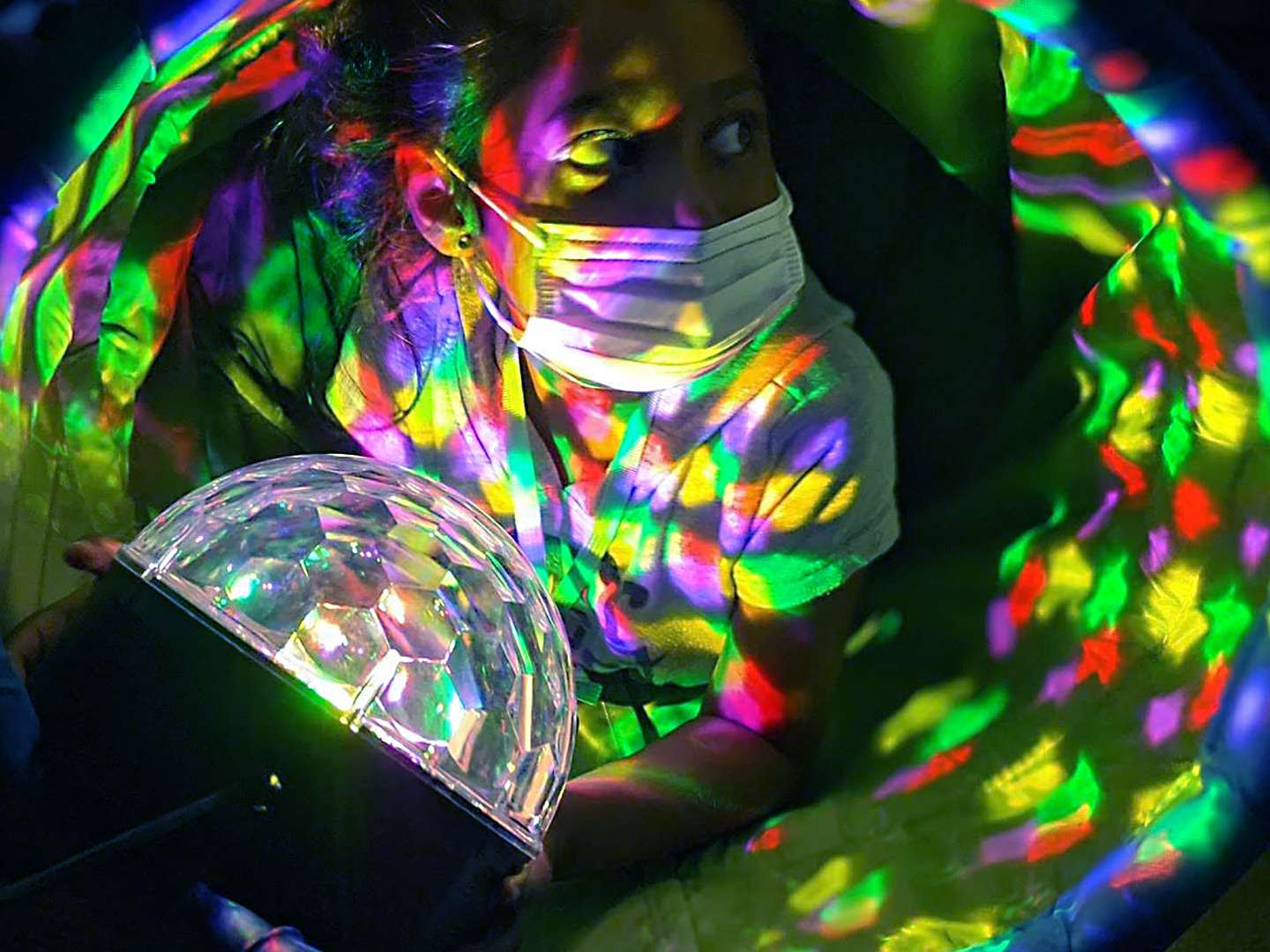 With vast technology at our fingertips - or in our pockets - there has never been a better time to innovate and find new ways to enhance every aspect of your NIS experience, including our school tour.
How We Customized Our School Tour at NIS
When it comes to creating a customized tour for you and your family, we do two things:
Get to know you and your family before you even step foot on our campus
Incorporate QR codes to give families a peek into an NIS classroom via a recent video or activity
You may be wondering, what is a QR code? First developed in Japan, a QR code is a unique matrix barcode that, when scanned by a smartphone or other computing technology, grants access to information in the attached content.
"These QR codes are direct access to videos of performances of the students and class activities. If classes are not there or doing something difficult to interrupt during the tour, I encourage guests to scan these codes to see how the classes look," said Admissions Coordinator, Kayoko Watanabe, who has been conducting tours at NIS for three years.
Interested in booking a customized tour of our campus? Click here to make an appointment to see our beautiful and innovative campus.
Even with the customized tour, there is only so much we can fit in the allotted 1.5 hours. The extra - and optional - information granted by the QR codes scattered throughout our campus make our school tours more interactive, more virtual, and more engaging for you.
Scan the QR code below to easily access an IB Art Mini Exhibition, highlighting our students' creativity.
So far, people have truly loved the QR codes during their time on campus, with Watanabe noting it made them feel as though they were on a virtual tour.
"As our guests have different situations and different things they'd like to see, we need to adjust our tours for them. We try to listen to their stories and how they came to choose NIS," said Watanabe.
Scan the QR code below for a sneak peek into a lesson on diversity and language, something that otherwise would not be available on a typical school tour.
It's important to us that parent visitors are provided with everything they need to make the right choice for their families when it comes to selecting a school. We know how important this decision is for your family, so we put as much care and attention into our school tours to share the information you need, and show you just how welcoming our community is.
"I think it's important to share the latest news or information to parents while on their tour. We are always open, honest, and try our best to make them feel welcome to join our community," said Watanabe.
Innovation is evident in more than just our tours. Find out more by clicking the link below.