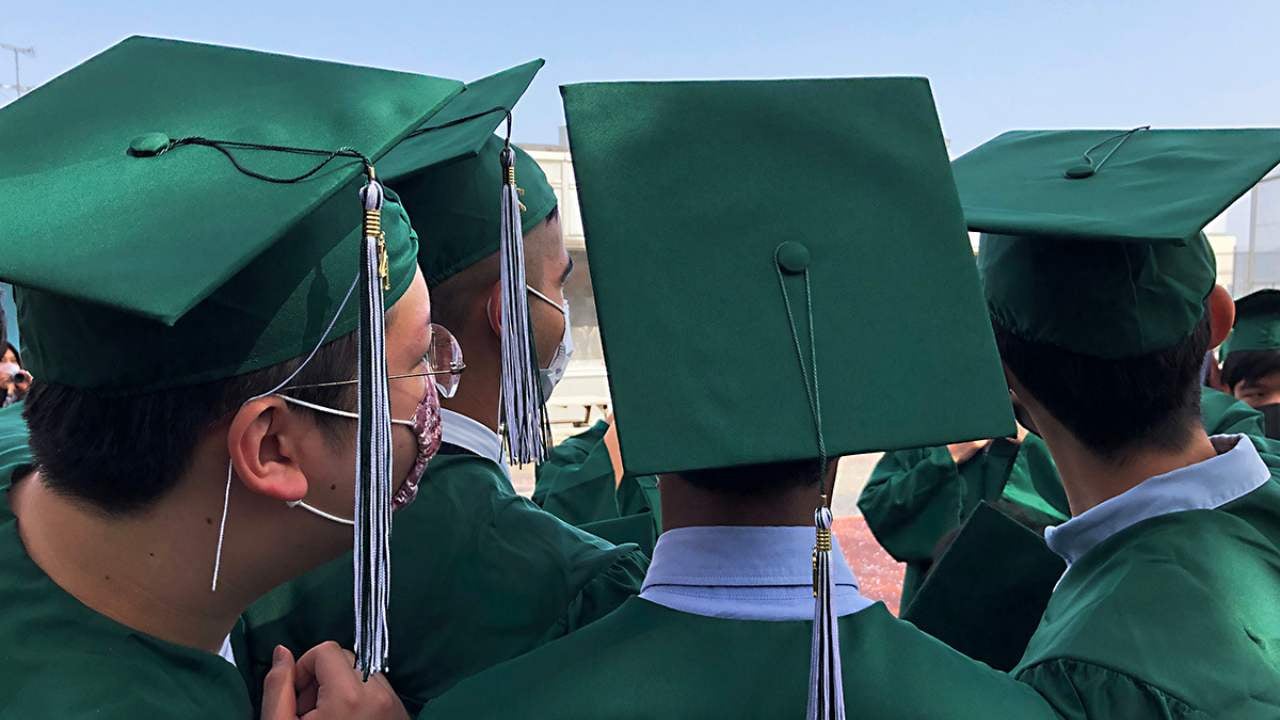 Some of the proudest moments in a parents' life are celebrating when a child is accepted to their "dream school" college or university, their first day of class, and most significantly, their graduation. We are proud to celebrate alongside our parents as their children gain acceptance into their university of choice.
Where NIS high school graduates have attended College
At NIS, we have a great understanding of how learners interpret their world and find meaning in their experiences. We know the importance of intrinsic motivation within the learning process and how conceptual understanding does not result from just memorizing material or isolating the development of skills.
At NIS, we keep in mind the importance of educating the "whole person" by focusing on intellectual, personal, emotional and social growth, all while realizing that being successful as a learner comes from being a confident and contributing person.
Learn more about why it is important to understand an international schools accreditations and Affiliations here.
The strength of our efforts and commitment at NIS is demonstrated by where our high school graduates gained acceptance to colleges and universities over the past years.
Below you will find tables that display the number of colleges and universities our high school graduates gained acceptance to in international countries and also in Japan over the past five years.
International College Acceptances (by country)
Year

USA

EU + UK

Canada

Other

2022

26

8

10

Holland:11
Japan:26
Taiwan:1
Australia:1

2021

39

5

2

China: 3

Korea: 1

2020

29

10 (7 were conditional)

12

2019

24

26

4

Australia: 4

New Zealand: 1

2018

39

5

17

China: 3

2017

12

11

2

Thailand: 2

Korea: 1
As shown by the table above, the highest percentage of high school graduates from NIS gained admission into universities in the USA, and the number has continued to rise over the past five years.
Europe and the United Kingdom display the second highest number of NIS high school graduates acceptances, followed by Canada and China.
Japanese Colleges
| | |
| --- | --- |
| Year | Japan |
| 2021 | 18 |
| 2020 | 12 |
| 2019 | 10 |
| 2018 | 12 |
| 2017 | 19 |
As shown by the table above, the number of high school graduates from NIS that gained admission to colleges in Japan that offer four-year degree programs taught entirely in English has remained stable over the past five years.
NIS is one of 20 schools in Japan with WASC, CIS, or ACSI accreditations, recognized by the Ministry of Education, Culture, Sports, Science and Technology-Japan (MEXT).
High school students graduating from NIS earn a NIS diploma - recognized as a high school diploma in the US - and have the option to obtain an additional International Baccalaureate (IB) diploma. A majority of graduates continue their education in colleges in the USA, U.K. or Canada, and some at a growing number of colleges in Japan that offer programs based in English.
However, since not all universities or colleges in Japan offer degree programs taught in English, graduating from NIS does not automatically result in eligibility to apply for admissions. We often do not recommend students enroll at our school if they wish to enroll in colleges in Japan after graduation and continue in "normal" Japanese-language-based degree programs. This is because our curriculum is delivered in English and our program does not prepare students to pass the typical Japanese university admissions procedures that require specific entrance examinations.