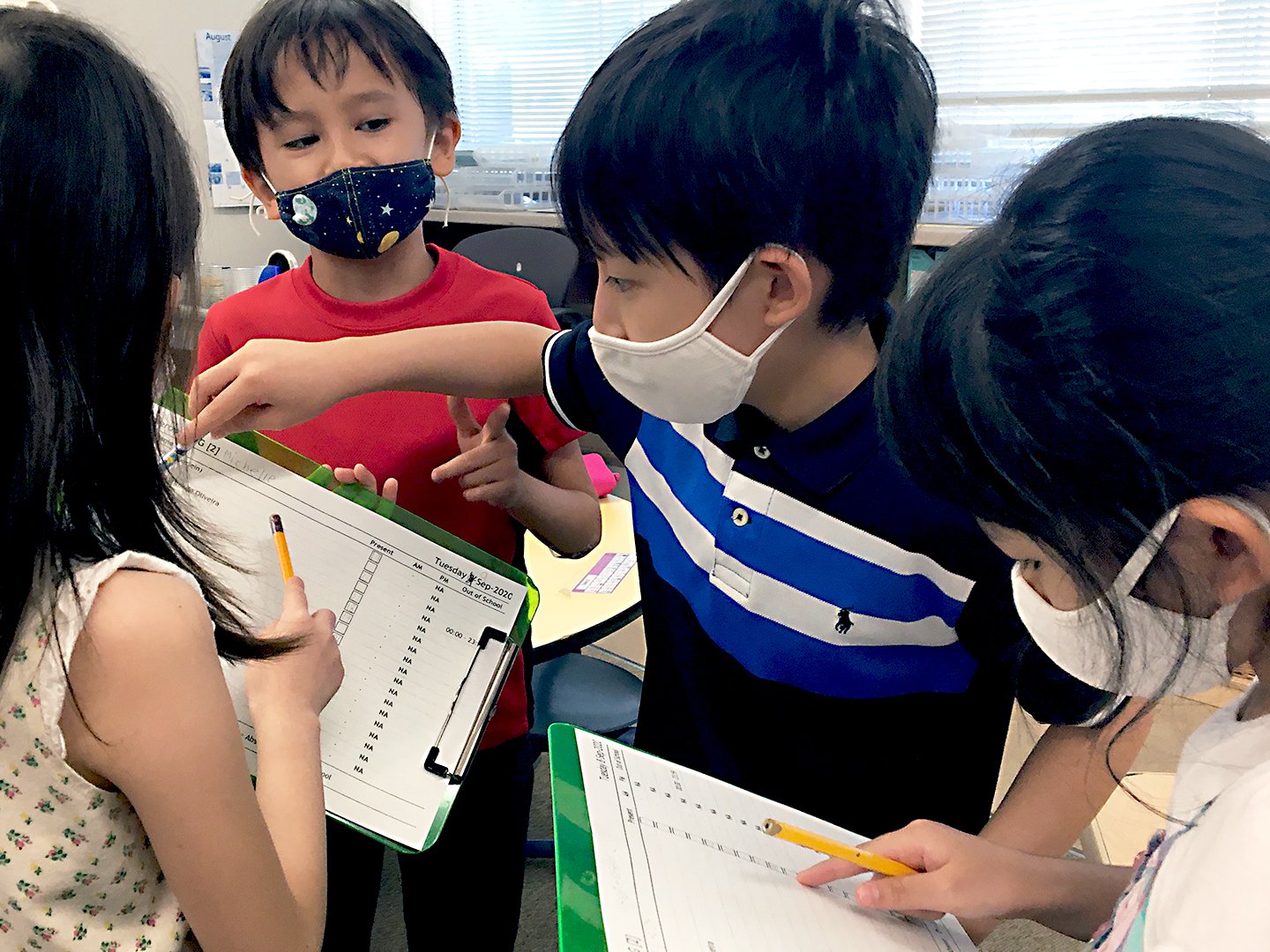 If you are a bilingual family, the best way to help your child maintain their sense of cultural identity is to ensure they have access to bilingualism in education. While it's up to you to consider the best ways to introduce and celebrate Japanese culture within your family and how to best encourage Japanese language skills at home, one of the many benefits of attending Nagoya International School (NIS) is the access to a comprehensive Japanese language program designed to help students maintain Japanese mother tongue, all within an English-based education and a diverse student population.
At NIS, we embrace and respect the cultural diversity of our student body, and international mindedness is an inherent part of the curriculum. To honor the rich traditions and culture of Japan, and ensure all students are able to celebrate the Japanese language, we offer a multi-level Japanese program to meet our students' skills and needs.
Before we explore the language program at NIS, we wanted to highlight the importance of bilingualism in education..
Benefits of a Being Bilingual
Multiple studies have shown the benefits of bilingual education and why being multilingual is important for your children.
Studies have shown many positive effects of bilingual education; bilingual students show increased intellectual development and maintain a better connection to their culture. Many other studies have also shown that one of the positive effects of a bilingual education is that bilingual students often go on to reap the financial benefits of speaking multiple languages, including higher promotion rates in their careers and often higher base salaries.
"Every time I speak with students who have graduated, they always tell me having the ability to use multiple languages is extremely beneficial, especially for getting into university and getting a job," said Makiko Hayashida, Departmental Learning Leader for Japanese at NIS.
Here are some benefits your children could enjoy as part of the Japanese language program at NIS:
Enhanced educational experience
Better prepared to navigate adulthood
Increased interpersonal skills including empathy and understanding
Increased salary and increased opportunities for promotion in careers
Want to learn about the advantages of maintaining your mother tongue language? Click here.
How Students Maintain Their Cultural Identity
It can be difficult for anyone to navigate day-to-day life while maintaining a multicultural identity, but this is especially challenging for children as they are still learning who they are.
By incorporating bilingual education and a strong Japanese program within our English-based curriculum, students are able to maintain their Japanese, if it is their mother tongue, and celebrate their culture while also learning in English. For our learners who speak English or other languages as the first language, they have the opportunity to learn Japanese as a foreign language, which can greatly benefit their overall education and futures.
Multilingual learners reap the numerous positive effects of a bilingual education. Learn how we help our students develop their multicultural identities here.
"I like to think that while maintaining my multicultural identity I also gained a more international mindset that now allows me to create connections with individuals without having any cultural prejudices," said NIS student, Serena I.
Bilingual Education at NIS: A Look into our Japanese Language Program
At NIS, we understand the value of bilingualism in education and incorporate an appreciation of maintaining Japanese mother tongue into our curriculum. We do this because it is the language of where we live, work, and study, and we appreciate the value of honoring our host country.. Equipping our students with the ability to use more than one language means they will be better prepared for their future paths, as bilingualism opens up more opportunities.
Though our curricular program is delivered in English, we offer a tailored Japanese language program for all grade levels. To ensure your children are studying Japanese at the correct pace and difficulty for their skill level, NIS offers Japanese language as a required course from Gr. 1 to 12 to accommodate a variety of proficiency levels within each grade.
"The Japanese language program helps students who want to maintain an academic level of Japanese at NIS, and these students can continue through within an advanced level of the program. We also have beginning levels for students new to the language," said Ms. Hayashida.
ELC Kindergarten to Grade 5
For ELC Kindergarten through to Grade 5, the NIS Japanese curriculum in Primary also introduces Japanese culture and language through songs, chants, games, and other fun activities.
"From first grade, we start both academic Japanese language and cultural learning. We spend this time writing, reading, listening, and speaking," said Ms. Hayashida.
Our Primary program is based on different proficiency levels to best fit the needs of our students, taking into consideration their backgrounds and language ability.
Grade 6 to 10
Our increasingly detailed proficiency-level programs mean your children will be placed in the right program to suit their needs in the upper grades as well, while also providing exciting challenges and experiences in the classroom.
Our four program levels are:
Japanese B1: Emergent (MYP phase 1).
Japanese B2: Emergent (MYP phase 2).
Japanese B3: Capable (MYP phase 3).
Japanese B4: Proficient (MYP phase 4 & 5).
Grade 11 to 12
At this time, many of our oldest students will know which Japanese language pathway is the right fit for them based on their goals.
For our native language level students, they study Japanese as Language & Literature across two proficiency levels, Standard or Higher. Students can also take Japanese Language Acquisition or Japanese AB Initio, for those students with no prior Japanese experience.
"At NIS and through our Japanese language program, students have the ability to learn and embrace both their English and Japanese languages," said Ms. Hayashida. "Our students are proud of their multicultural identity."