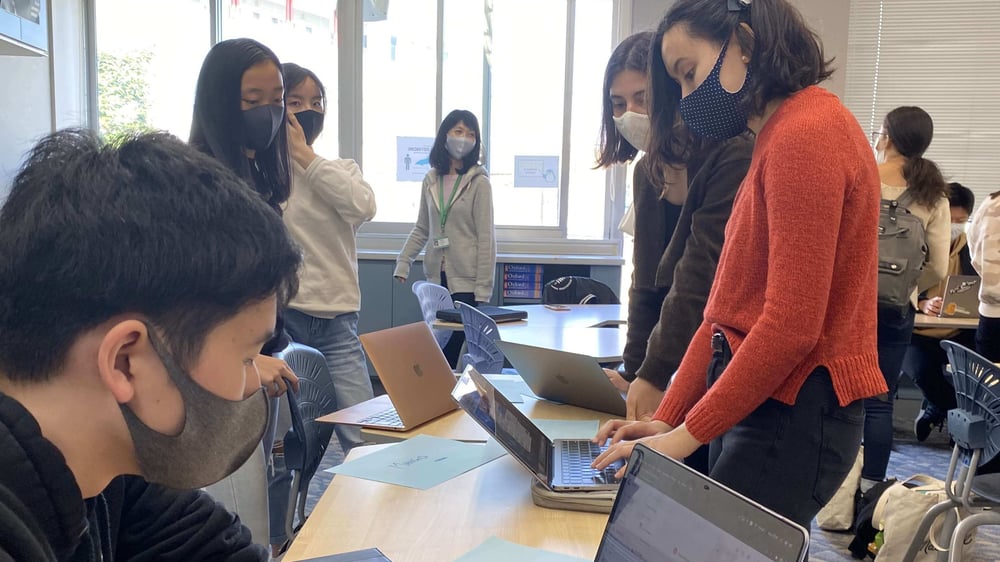 In a typical year, at this time in the midst of Q2, a group of students would be busily packing their bags, including their finest business attire, and jetting off to Singapore for The Hague International Model United Nations (THIMUN). As a sign of the times, the conference will be held online starting on Monday next week and running through Friday. We are extremely proud of these student 'delegates' who will be representing the country of Saudi Arabia this year. They have been working hard since the beginning of school, researching complex international issues in order to be able to debate from the perspective of a nation that is not their own. It is an invaluable experience that helps our students to develop logic, communication and diplomacy skills, empathy, and the value of understanding other perspectives, amongst others. It also demonstrates the resilience of these students that they could put in as much effort and determination to participate in an online event as they would if they were face-to-face.

Likewise, the student members of the Homebuilder's Club would also be preparing for a trip to Cambodia where for the past several years, they have been partnering with HOPE Japan on various projects for clean water and education. These trips, in which our students actively get their hands dirty to help build a school, or help create a sanitary space around a well, often leave with lasting memories of connections made with people they might not otherwise meet. Again, I am proud of these students. Despite their disappointment in not being able to make the physical excursion this year, they recognize the great need that still exists and are doubling down on their efforts to make sure that if not them, at least their monetary support can make a difference. They are selling 'bricks' for 500yen and have raised a bit over half of their goal so far.

COVID may prevent us from getting on a plane this year but it can't dampen the determination and dedication of our students to show up and see their passions through to the end. This is #NISImpact in practice!